PF 14.2.3 Release (04/07/20)
Photo Finale Web Additions & Fixes:
[NEW]

Added the ability to pin collections to the top of the collections list.
[FIXED] Resolved initial display of "free shipping" in some circumstances where the shipping price had not been calculated yet.
[FIXED] Corrected page navigation which was skipping the Pickup/Delivery page after adding items to the cart for certain dealer configurations.
[FIXED] Improved design-time filtering of emoji and special symbols in text blocks in the Creative Product Builder, which cannot be rendered by FolioServer.
[FIXED] Removed a stray "Debug Fonts" text block from the Welcome page.
[FIXED] Removed extraneous exclamation points from a number of foreign language translation strings.
[FIXED] Fixed text and icon spacing on the Continue Shopping button.
[FIXED] Added additional logic to ensure checkout preferences are reused for multiple people on a shared computer.
myLab Additions & Fixes:
NEW

: The dealer's software bundle subscriptions are now shown on the dashboard.

NEW

: The "Online – Customers – Customer Email List" report now includes a column with the Membership Plan for each customer.

NEW

: A "clear" button has been added to the Safe Zone Guides section on the Product Details page to facilitate resetting all fields.
FIXED: Removing the tax override amount for a pickup store location can now be saved.
PF 14.2.2 Additions & Fixes:
[NEW]

– Added support for an optional new "This site uses cookies…" notification panel, with link to the cookie policy, for first-time customers, primarily for European labs. This feature can be enabled by contacting our Technical Support team.
[FIXED] – A string on the Order Confirmation page ("Your order number") is no longer hard-coded in English.
[FIXED] – Reworked the button layouts on the checkout page to handle longer translated strings.
[FIXED] – Updated localization strings for German and Hungarian.
[FIXED] – The "Featured Items" panel on the My Projects page no longer obscures other page content in tablet-sized browsers.
[FIXED] – Fixed PF.util.$$getInstance JS method, which can be utilized by custom client JavaScript code in Umbraco.
PF 14.2 Additions & Fixes:
NEW

– The site has been localized into German, bringing the total count of available languages to 11.

NEW –

Support for European payment gateway Global Payments webpay (GP webpay).

NEW –

The Order History tab of a user's Account page, now has a more prominent "Track Order" to take them detailed Order Status page.

NEW –

Added support for requiring customers to explicitly agree to a site's terms & conditions and data protection agreement before being able to submit an order. This option (primarily for European labs) can be configured by our support team.
FIXED – On the Order Status page for an order, the Shipping price is now shown.
FIXED – Non-duplexed products will no longer be initialized with matching backgrounds between page pairs.
FIXED – The Review & Crop page is now skipped if a user does not have any prints in their cart.
FIXED – The Photos Per Page option is now only shown for photo books that are designed to have more than four pages to start.
FIXED – Fixed a formatting issue with price tiers on the Cart summary.
FIXED – Tracking of order items that are split into multiple packages when the aggregate length of the tracking numbers exceeds 40 characters.
PF 14.1 Additions & Fixes:
[NEW]

New Order Status Details page with production status by product and support for split orders (fulfillment from multiple providers).

Dealers with subscriptions to the Shipment & Delivery Master Bundle also get ongoing in-transit updates for shipped orders, with a built-in, full-tracking-info display, estimated arrival date (depending upon carrier), shipping exceptions, and delivered-date confirmation.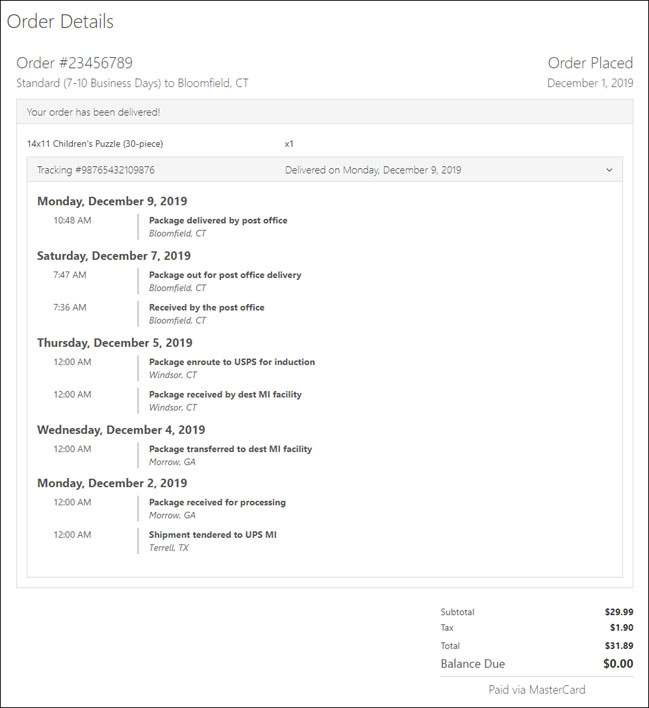 [FIXED] In the Product Builder, clicking outside of the Add to Cart dialog resulted in an error message and failure to add the project to the cart.
[FIXED] In the Product Builder, clicking outside of a modal warning dialog could leave the Add to Cart button in a disabled state.
PF 14.0.1 Fixes:
[FIXED] Any existing cropping data is now properly reset when a photo is rotated.
[FIXED] Hitting the return/enter key from the address box on the store finder page of checkout once again initiates a search action.
[FIXED] Single page/items products no longer display the "Thumbnails" mode button as an option.
[FIXED] The Event password buttons have been localized.
[FIXED] On sites that have tax display disabled by advanced configuration, the order summaries on the /promotions and /cart page will show "Total" rather than "Total (Before Tax)".
[FIXED] Fixed poor French translations on the "Photos Per Page" page.
[FIXED] Removed an orange outline that appeared around the text field in a text spot in the Creative Product Builder.
NEW!  Premium Bundles for Photo Finale
Customize your PF site with these bundles of features and functionality that make sense for your business:
User Enhancements Bundle (Subscription).  Add some bells and whistles to your site's user experience! This extension adds features your customers will love.  As a bonus for dealers, we have included a few upgrades in this pack for you, too: get all future iPhone app upgrades at no charge and when we release the new kiosk in 2020 you will get the "text-to-upload" feature for free.

[NEW]

Larger uploads.  Double the maximum file size customers can upload from 20 MB to 40 MB per image.

[NEW]

Adds the Img.ly photo editor for desktop browsers, featuring 7 great tools: Transform, Filters, Adjust, Text, Focus, Text Design, and Overlays.  Text Design includes 16 great templates for creative type expression.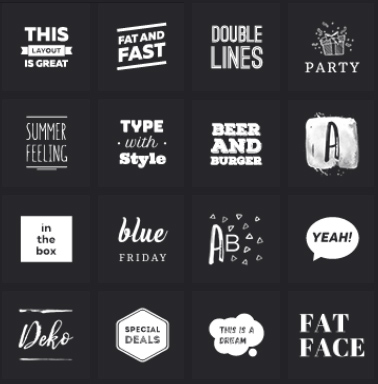 [NEW]

Removes the "Small Size" upload size from the site's photo uploader
SMS order completion notifications for users
Free future iPhone app upgrades (initial app purchase required)
Free "text-to-upload" feature (coming in the new 2020 kiosk software)

Shipment & Delivery Master Bundle (Subscription).  This set of features is designed for dealers who want more control managing shipments to consumers and to/from wholesale outlabs.

[NEW]

Postal address verification for US & Canada.  Automatic validation and correction of common errors.  Identification of missing apartment/suite numbers, invalid street numbers, undeliverable addresses, and more.  Automatic ZIP+4 encoding.  Depending upon the error condition reported, after 2 or 3 validation warnings customers are allowed to bypass.

[NEW]

 Delivery notification email.  Customers receive a notification email when packages from their order are delivered (either from your dealer or an outlab supplier).

[NEW]

Wholesale shipment notification email.  Notification to your lab operators when an outlab ships a package to your store.

[NEW]

Wholesale delivery notification email.  Notification to your lab operators when outlab packages arrive at your store.

[NEW]

 Real-time shipment tracking (coming soon in myLab: view current location/status of a package, as well as its waypoint history)
PF 14 General Features & Fixes:
[NEW]

Built-in rotation tool on the prints page, allows customers to rotate photos in 90-degree increments.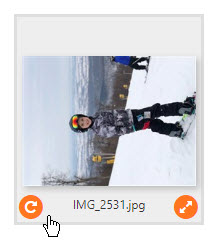 [NEW]

The photo book builder now allows customers to select how many photo spots to initially put on each page, or "mix it up" as it has done in the past.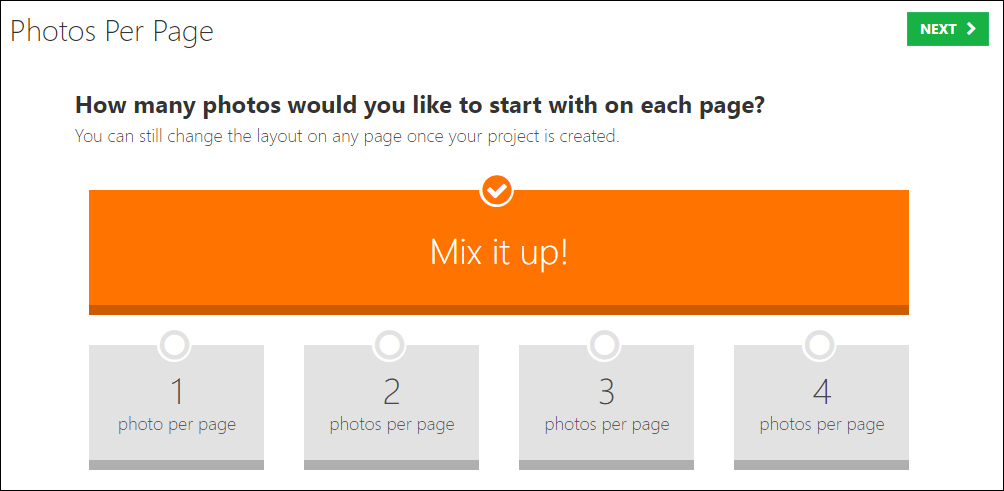 [NEW]

Creative projects will now display a custom preview thumbnail on the Cart and My Projects pages, with the product thumbnail shown when you mouse-over the icon.

[NEW]

Customers can now complete PayPal payments without having to sign up or log into a PayPal account.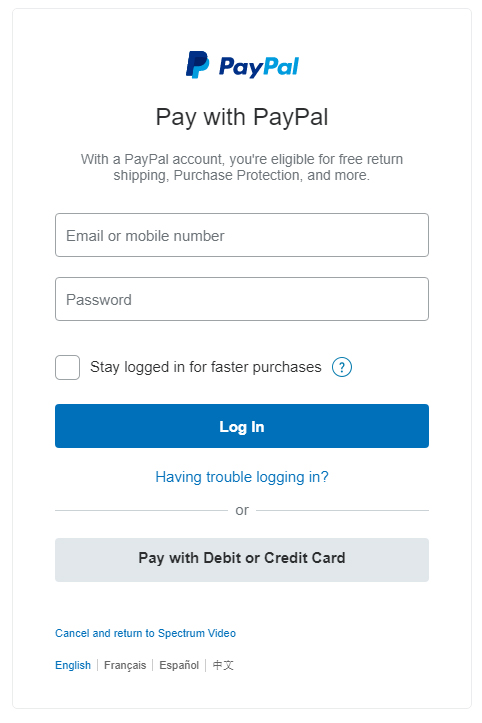 [NEW]

Fujifilm Wholesale catalog integration, featuring 250 outlab products.

[NEW]

Faster loading of My Projects page for customers with a lot of projects.

[NEW]

Support for Facebook Pixel analytics and conversion tracking

[NEW]

Removed the extraneous "Add to Cart" popup after completing the book cover (step #2) in a custom-cover photo book product bundle.

[NEW]

Sites with diminishing service fees configured now communicate that minimum order amount to the customer on the Cart page.

[NEW]

Ability to disable "Preview Mode" for creative products on a per-product basis in myLab on the Product Details page.

[NEW]

Automatically aggregate & bundle Fujifilm Wholesale photo-card products into the largest Fuji-offered batch sizes possible (12/25/50/75/100/200) to minimize wholesale costs.

[NEW]

Umbraco content macro for scheduling HTML content changes to be published and/or expire in the future.
[FIXED] Part of the "I accept the Terms & Conditions" text on the membership signup page was hard-coded in English and has now been localized.
[FIXED] Migrated to a new, updated Google Maps integration to ensure ongoing compatibility.
[FIXED] Once the customer begins an upload, the social media shortcut buttons are hidden on the upload progress page.
[FIXED] Problem with resetting a user's authentication token after submitting an order, which prevented things like the product search box from working on the Order Confirmation page.
[FIXED] The API will now attempt to translate external social media photos URLs into local storage URLs when a fulfiller requests the order XML data.
[FIXED] Workaround to handle improperly-formatted order status updates from District Photo fulfillment to obtain tracking information.
[FIXED] Improved Hungarian translations.
[FIXED] Incorrect French translation for "No additional charge".
[FIXED] Error accessing some product via a direct Database ID link (PID) when the corresponding Category ID link (PCID) worked.