Photo Finale offers the most robust and reliable white-label photofinishing software platform on the market. Our mission is to deliver innovative technology and flexible photo-centric applications that enable today's photo retailer to promote their brand, drive profit and provide consumers with a secure, fun and easy experience, regardless of channel or device.
Add an in-store photo kiosk
With over 68,000 kiosks installed worldwide to-date, we know kiosks. Our award-winning interface and connectivity to the cloud mean your in-store ordering station will be easy for customers to operate and simple for your staff to maintain.
In addition to ordering from images on their camera media, consumers can pull pictures to order from a smartphone, Facebook and their online account.  Buy our hardware or install the kiosk software on your own computer.
Custom photo websites, apps and kiosks
We'll take care of the technology — you take care of your customers.  With our admin tools and production software driving your printers, we have all your photo ordering systems covered.  Our system connects easily with third-party partners for outsourced fulfillment.

Reports & marketing tools
With over 35 reports you can run on site and kiosk data, you will know every customer and every order.  Send super-targeted email blasts–entice past users to order again, send promos to a select group and keep up with product sales.  Easy access to your data will help you work smarter, measure marketing success and communicate better!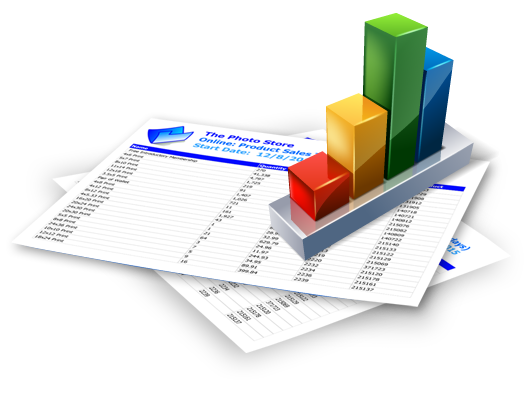 User reviews
Your customers will love your Photo Finale website. Here is what some current users have to say:
"I love your new website."
"Unlimited storage, thank you for that! I ordered some prints–a bunch of sizes and even accessed my Instagram account and order square prints of some of those. Plus, the order was ready in an hour for pickup. Finally, a local place with a modern website! – Melanie R.
I ordered a book. The process was easy and the quality outstanding. And, I am so lucky the site saves the book because I need to order more copies now that everyone wants one.
Finally a site with square prints! I scanned my scrapbook pages, then ordered two 12x12s of each, and made duplicate albums for my mom and mother in law.
I ordered 100 baby announcements and they were beautiful! Thank you! Shipping was fast and the coupon got me half off. Can't wait to order Christmas cards.
Join the hundreds of satisfied PF retailers!