Having an iPhone app is a great way to reach a new audience and attract new members. You brand our white-label iPhone/iPad app with your own business name, graphics, products and services. Consumers download the app on the iTunes App Store and create an account, order, upload and share images stored on their phone, or access photos they have stored on your Photo Finale or Foto Depot site.
Create a new, free account or log into an existing account

Upload photos from your device to your online account

The full, high-resolution are sent for printing

Offer all your print sizes

Offer glossy or matte

Offer a bordered print option for a distinctive, classic look

App runs in English, French, Spanish or Japanese

Accept in-app payment using Stripe, SagePay or Authorize.NET

Offer pickup or shipping delivery

Offer unlimited cloud photo storage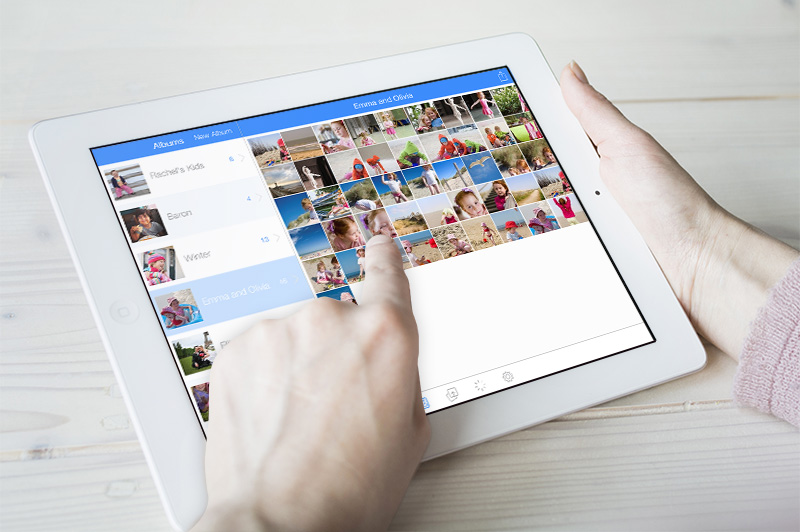 The app is the the perfect companion to a PF website
The app and the website use the same membership and account system, so once users have joined, they can use the app to upload photos to their account or order prints from photos already in their account.
Why you need a native Apple app
As more and more photos are taken on mobile devices, retailers who cannot easily print photos or incorporate them into creative products, like books and calendars, are missing out on a huge chunk of revenue. Our Photo Finale websites are responsive, which means the format converts automatically to look great on mobile and tablet devices. This is great for Android and even for a browser on an Apple device, but for Apple devices specifically, you can't beat having a native app. We love this approach and so to do consumers. Your logo is always there on the Home Screen, reminding the user of your service. The app uploads fast and syncs with the user's online account. It is another platform for you to brand, and you should take advantage of every opportunity where your brand can own space.
Having an iPhone app also helps a business show that it is relevant in today's marketplace and having an iPhone app that helps generate additional revenue is even better! But the most innovative part about our (your!) app is that just like the Photo Finale website, the app is branded for a specific retailer and any retailer running a Photo Finale (or Foto Depot) website can brand it. (Psst, you can also have an app without a branded website, but it's not the best option, as you are limiting your consumer's ability to interact with your brand.) This gives a quick-to-market app for chains and large retailers, but also gives incredible power for an independent retailer to be able to have his or her own iPhone app for ordering.
Photo Finale believes in giving the power to the retailer for product branding, but also for customer ownership. When consumers use a branded app or similarly white-labeled Photo Finale, those users belong to the retailer, not to Photo Finale. Some competitors used a shared platform approach, where a user has one account that will work with any site or app on that company's entire platform, effectively allowing one retailer's hard-won consumers to switch to order from a competitor at any time. As well, we do not run generic versions of the app or of our websites, consumers only use retailer-branded versions of these products.
Want to try the app? Click through to the iTunes App Store to view all the custom apps we have released.