Photo Finale 10.3.0.12 includes the following features and fixes: (12/15/14)
Brand new Product Search functionality (/search), available from the standard and mobile page headers.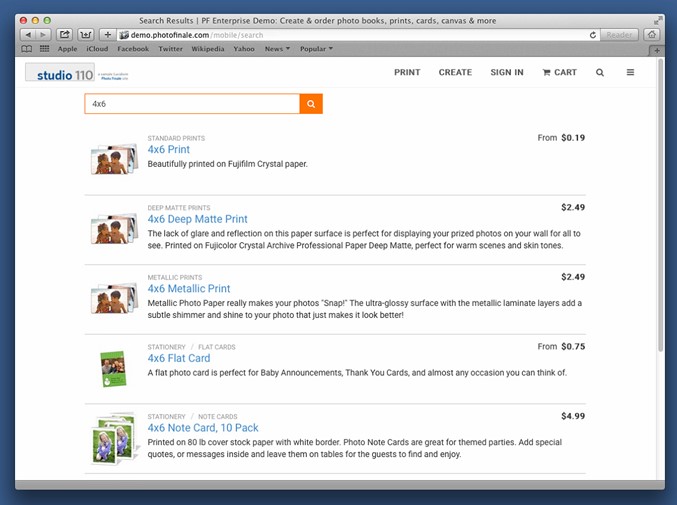 Searchable terms include the product name, description, tags, and its category path (e.g. "Photo Books / Custom Cover / 12×12").
Fixed PayPal payment handling in the mobile checkout.
Added a new warning page for mobile customers trying to order creative products, rather than display the futile Silverlight install page.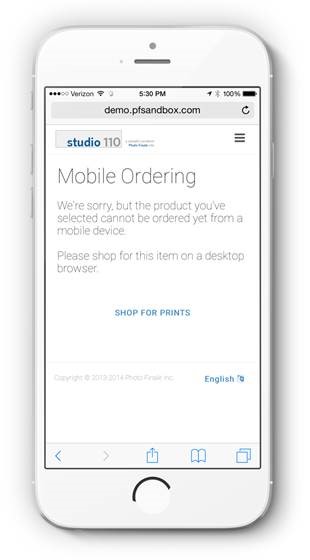 Fixed an error on the mobile Join page that was erroneously preventing customers from proceeding by warning that their email address was already in use.
Fixed an error that prevented customers from seeing a confirmation when using the mobile password reset page.