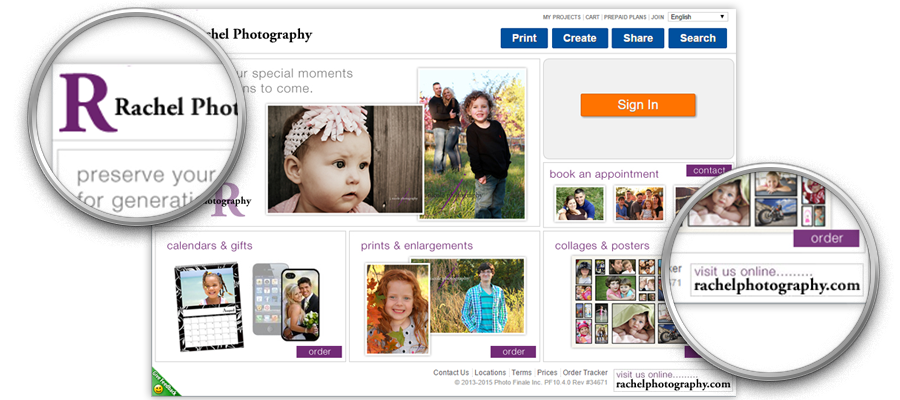 Your name, your message…your brand
Photo Finale is a white-label site, which means it is the store brand and offerings customers see.  We want your customers to order from YOU not from us!  We offer 3 website levels to fit your needs…all feature your brand and can work as a .photofinale.com or .fotodepot.ca subdomain or as your own full, custom domain.
Photo Finale Standard features multiple spots for you to customize logo, graphics, email communications and site messages.
Photo Finale Managed extends the Standard version by adding detailed product information pages and a fuller graphical customization.  PFM sites have templated pages that we will customize for you.  We can even add your service, location and information pages to the site, so that it can function as a full, stand-alone website.
Photo Finale Enterprise offers CMS access for you to add your own design. Your fully-custom site will serve up the custom shopping pages up front and carry your header and footer throughout the builder.  Add in affiliate network programs, tracking, popup prompts, newsletter signup or any website features you care to add.