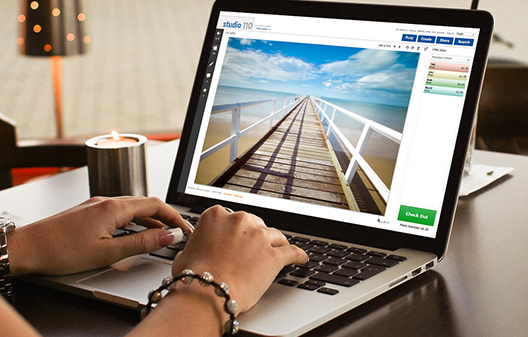 Custom photo website online features
Photo Finale features a responsive, mobile workflow for smartphone and tablet devices. Recent updates also added a streamlined checkout process, creative project saving, expansion of payment and discounting options, order workflow upgrades, SEO enhancements, a faster upload tool, additional consumer communication tools and integration with the Photo Finale Enterprise merchandising and content management system.
Retailers make the site their own by tailoring the products and services to match their brand and appeal to their specific market. Retailers who combine the Photo Finale site with in-store kiosks and custom iPhone app can revive their entire digital imaging category in a matter of days.
Click through the list on the left to learn more about some of the most powerful features of this online platform.